Are you ready to disrupt everything that you know about nutrition? How can you go from making a change to implementing these changes and living them?
In this episode of the Live Your Personal Best podcast, I spoke to Carrie Lupoli, the owner of Disruptive Nutrition and host of the Diet Disruptors podcast. A special educator, behavior specialist, and certified nutrition and life coach for more than 20 years, Carrie realized that many people needed a simple, effective, and affordable way to reach their goals without dieting. With this, she and her team support women by teaching them about sustainable nutritional concepts and getting them into new habits.
Listen to learn more about how you can have a healthier lifestyle and achieve your dream weight without the hassle of dieting and tracking your calories.
Episode Timeline
[2:29] Carrie shares her background on how she started her fitness and coaching journey
[12:23] Carrie's discusses her approach to coaching people and how her background as a behavior specialist affects her perspective on diet and fitness
[20:47] Carrie talks about her resolution to reality blueprint on how to go from creating goals to living them
[35:40] Carrie imparts her knowledge on where she sees people who try different diet fads get to hang up on these transformations
[41:11] Carrie shares her social media channels and how our listeners can join her group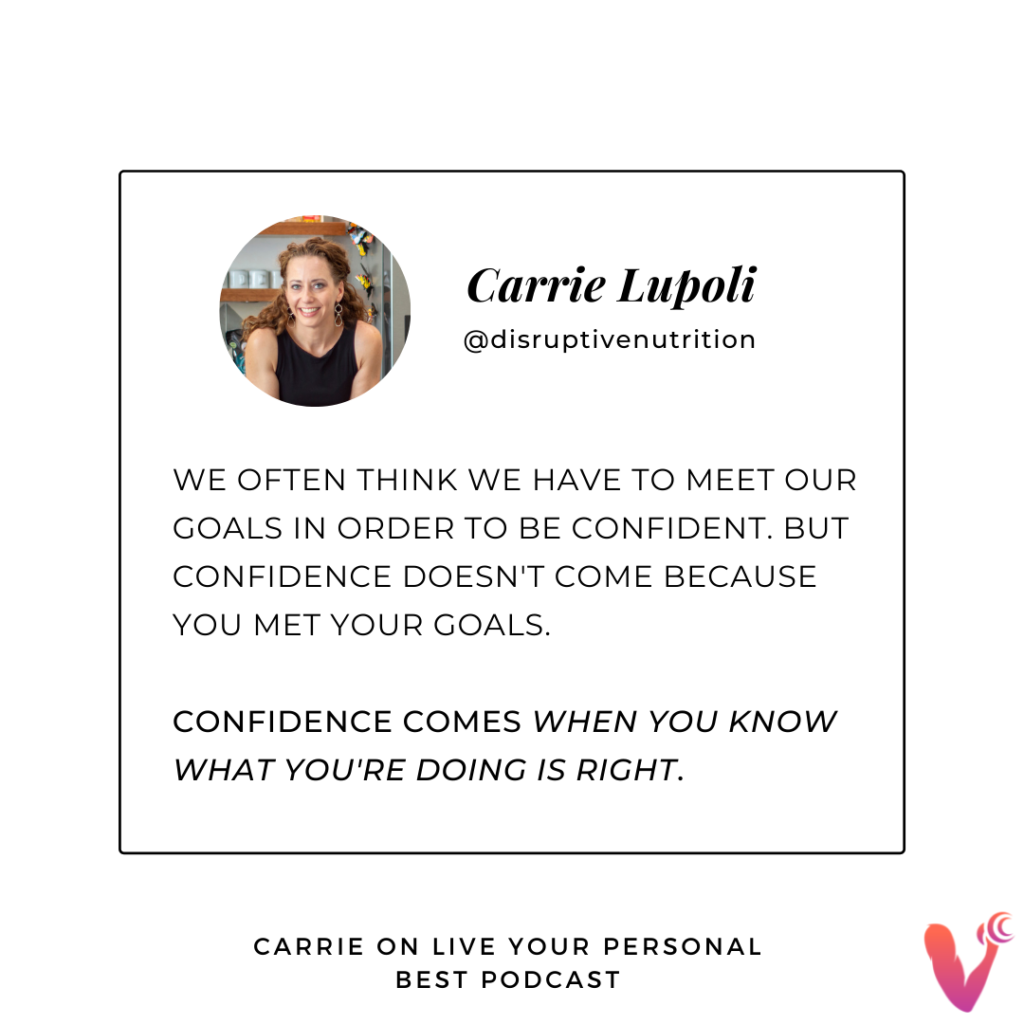 Key takeaways
When we deprive our bodies of food as part of our diet regimen, it is more detrimental in the long run.
Balance your blood sugar and give your body what it needs.
Instead of thinking about your body as your enemy, think of it as your best friend that protects you from possible problems.
Before deciding your next diet regimen, ask yourself these questions:

Is what you're doing based on science?
Would you let your kids do it?
Can you do it for the rest of your life?

Don't approach dieting like your getting into different first dates.
It will be a gamechanger if you understand what motivates you to kickstart your goals.
Food isn't bad, and we should not need to put them into binaries of good or bad. Don't let food have that much power over us.
Food should serve your body and soul.
When we diet, we slow down our metabolism.
There are three things that we should be thinking about all the time:

What our body needs
How our mindsets dictate our actions
How we can be sustainable with our actions

It could negatively impact us if we don't manage these things properly, then:

Nutrition
Exercise
Water
Sleep
Stress
Supplements

Confidence should be a part of your mindset.
When you have a plan, you can operate with confidence in everything that you do.
Getting strong could help you achieve your fitness goals.
Don't rely solely on motivation. Learn to build your habits.
Have patience in getting results.
Get rid of the weighing scale. It blinds us from seeing other points of progress.
Consistency over time builds progress.
Quotes
We keep doing the same things over and over again. Every single diet is essentially the same thing. It's actually deprivation. – Carrie [6:50]
If you want something different, you have to do something different. – Carrie [16:43]
The reality is that if we don't understand what we really need to be doing, we can think we're going to do it, but we won't. – Carrie [21:44]
Building confidence allows you to walk into a room and be able to be you as opposed to a wallflower that feels like they're not worthy. – Carrie [27:19]
You can't control your circumstances, but you can control your response. – Carrie [31:23]