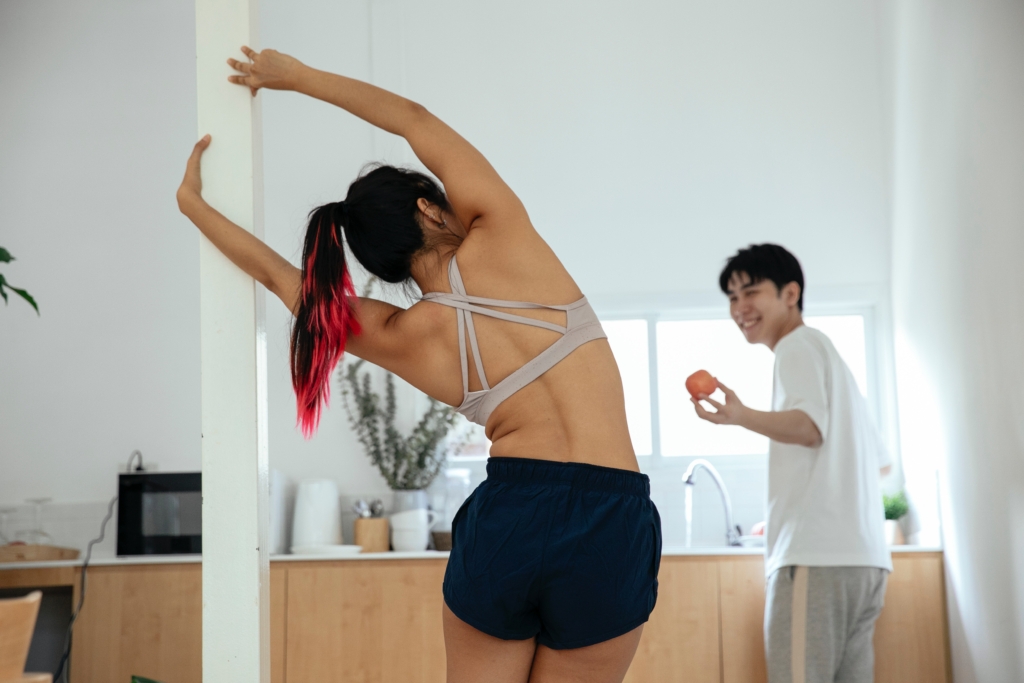 Welcome to the first Monday of the first week of a new year!
I like looking at the New Year as a way to reset. Even if I'm working towards the same goals, a new year gives me a fresh start and a burst of energy to make sure I'm on the right track. I like to spend the first week of the year taking the time to evaluate my goals, come up with a plan, and prepping my mind with the right attitude and focus going into the next season.
With that, I wanted to invite you on this journey with me! This week I will be releasing 5 podcast episodes called the Week One Reset. Through this week I will be walking you through how to go from ideas of goals to actual implementation, full of motivational tips and actionable activities for you to do each day.
It's common for people to write down their resolutions when the new year approaches. Although some people have seen success in this endeavor, unfortunately, that's not the case for the majority of those who attempted to change something in some of the aspects of their life.
In this first episode of Week 1 Reset, I discuss the most crucial factor contributing to the new year's resolutions. I also shared some action steps that you should be working towards this 2022.
#1 Reason Why New Year's Resolutions Fail Episode: https://www.weekonereset.com/goals
Episode Timeline
[2:00] Emily discusses the rationale behind Week 1 Reset.
[2:58] Emily shares the importance of making new year's resolutions.
[5:41] Emily explains why new year's resolutions work.
[7:19] Emily shares her insights on why it's great to have new year's resolutions this 2022.
[7:31] Emily discusses the importance of determining what goal you should be working towards to ensure the success of a new year's resolution.
[8:00] Emily shares the specific steps you should do when determining the goals you should achieve this 2022.
Key Takeaways
Even though many people discourage themselves from making new year's resolutions, it's still best to set some for yourself this 2022.
To achieve your new year's resolution, you should plan and surround yourself with uplifting communities.
Contrary to popular belief, new year's resolutions work for many people.
Look for goals that you can control. If possible, make sure that when you create these goals, you can feel like you can work on them, and they can change you no matter what circumstances you're in.
Many people fail to achieve their new year's resolutions because they have the wrong goal.
List down all the possible goals you might have for yourself.
These goals might be short-term or long-term.
These goals should cover different facets of your life.
These goals should make you happy and fulfilled.
Ask yourself what goals you'll be proud to accomplish by the end of the year.
Say your goals out loud and observe how it transforms into a physical object as you create sound waves from these goals.
Quotes
"It's true that you don't need a new year's resolution, but if you have this itch in the back of your mind like I've been wanting to make this change, I've been wanting to do this thing. I've been wanting to accomplish something that I just didn't know when to start, and this is that nudge. This is a great starting point. So since you're already here, why not make it?" – Emily [3:43]
"This is the year to set a resolution. This is the year for personal development." – Emily [6:15]
—
Are you struggling to meet your new year's resolution every time? Perhaps, you have fallen into some traps that hinder you from meeting your goals.
Listen to an additional 15-minute episode discussing the number one reason why new year's resolutions fail and a step-by-step plan on how you can avoid that path: https://www.weekonereset.com/goals