What does it take to find a purpose away from sports as a former athlete? A purpose that is much more than the job you end up doing and that impacts others to see their greatness? Life after sports can be a hard one to comprehend, but with the right guidance and support, you can find a purpose and an identity other than just being an athlete.
In this episode of the Live Your Personal Best podcast, I speak with Darryll Stinson, a former division 1 athlete, author, speaker, and suicide survivor. He pulled out of rock bottom after battling multiple challenges in his youth which include violence, drug addiction, and attempted suicide.
Listen in to learn how to find your purpose and use it to impact others by showing them their greatness.
Key Takeaways:
· How lack of purpose in anything else other than sports can lead to mental instabilities.
· How to separate your job and your purpose and find a way to express that purpose.
· How to find your purpose and fulfillment away from your career as an athlete.
· How to use your purpose after sport to impact other people's lives.
· Why you shouldn't live for the applause of people and should instead strive for inner fulfillment.
Episode Timeline:
· [2:54] Darryll on his career as a Division I Athlete and how it defined who he was.
· [5:30] Life after a career-changing injury and how it completely changed his life.
· [11:47] He explains how he transformed his mindset and outlook to help former athletes.
· [18:22] Find a purpose and impact others by showing up as your most authentic self.
· [22:52] Darryll on how they give former and forgotten athletes a second chance to succeed in life away from sports.
Quotes:
· "Even if I could be successful at something else, I didn't want to be successful at anything else; sport was my passion and what I felt was my purpose."- Darryll [9:09]
· "Just because you're not good at a thing doesn't mean that you are not called to that thing."- Darryll [14:59]
· "Purpose isn't about climbing a ladder and winning a trophy; purpose is about showing people the greatness inside of them."- Darryll [20:25]
· "Don't settle for the applause of people, always level up because of what you see inside."- Darryll [25:15]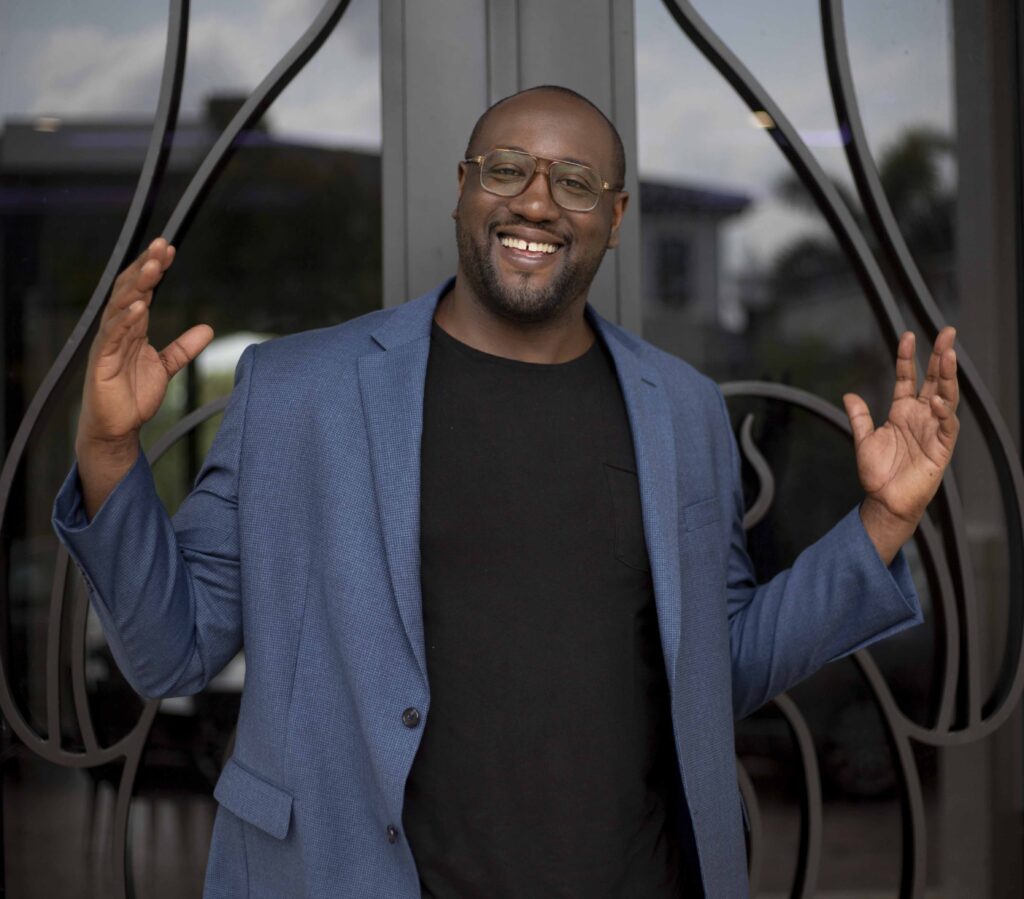 About Darryll Stinson:
Darryll Stinson is a former Division 1 athlete who battled multiple personal and professional challenges in his youth (including violence, drug addiction, and attempted suicide) and transformed himself into the successful business and leadership coach, two-time TEDx speaker, and best-selling author he is today. Darryll holds a Bachelor's degree in Integrative Public Relations and has continued his studies under industry game changers such as Les Brown, Grant Baldwin, and John C. Maxwell. He speaks professionally all over the U.S. (and beyond) and has been featured on FOX, ABC, NCAA, and some of the top podcasts in the world. Darryll has mentored and taught entrepreneurs, business and religious leaders, athletes, youth groups, and many more how to curate their individual leadership style, find their authentic voice, and develop a foundation of solid mental health habits to overcome adversity and live a life of power, passion, and purpose.
Connect with Darryll: DarryllStinson.com
Follow along at: