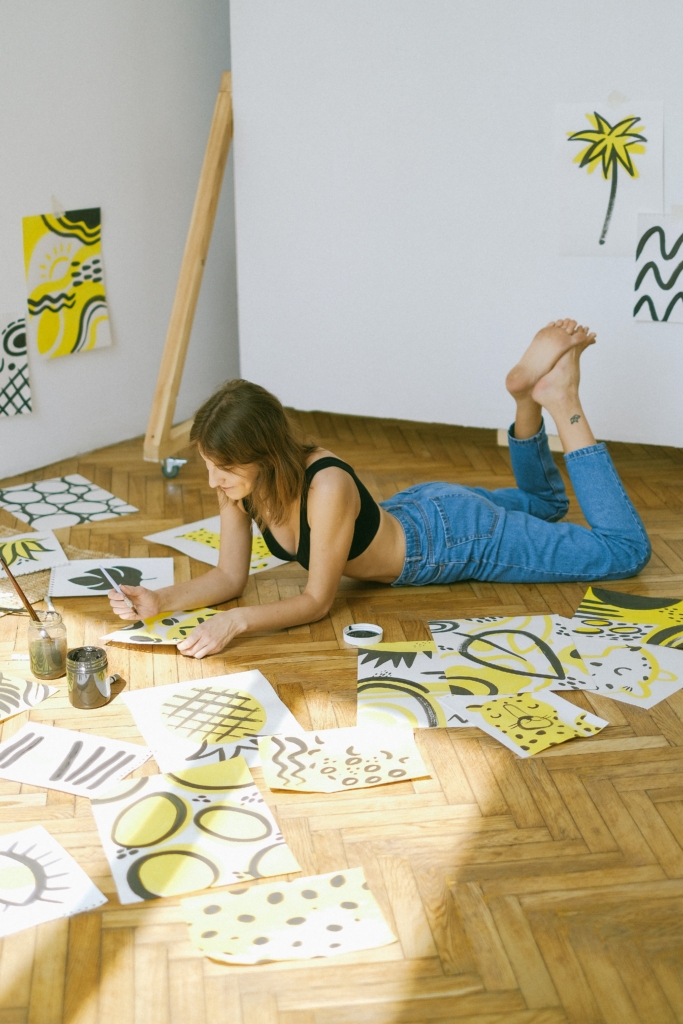 Are you having difficulty squeezing some creative juices in your day-to-day life? Perhaps, this is why you're having trouble having the motivation and being optimistic in the things you do. Creativity leads us to passion and purpose in the work that you do and it's directly related to happiness and how fulfilled you are in everything you tackle.
In this episode of the Live Your Personal Best podcast, I speak with Maria Brito, the Award-winning, New York-based contemporary art advisor, author, and curator. She's the author of How Creativity Rules the World: The Art and Business of Turning Your Ideas into Gold.
Listen to this podcast to learn about the tips and tricks on how to be more creative in your life, why that's important and how creativity, motivation, and optimism are so interrelated.
Episode Timeline
[3:28] Maria explains why it's important to talk about creativity
[16:42] Maria shares her tips on how people can start to be more creative.
[25:17] Maria talks about the connection between creativity and motivation.
[29:17] Maria leaves her last pieces of advice to the listeners.
Key Takeaways
It's important for humans to rely on their "superpowers" to invent the future at will.
Creativity is the most crucial thing to have in any profession or career.
Creativity is all about giving value and being relevant.
When you experience failure, it would be helpful if you separate yourself from it. When failure happens, this could help you think that it's just your idea that failed, not you.
Silence helps you flourish your creativity.
If possible, incorporate a time for yourself in your day-to-day life to develop your creativity.
Your brain loves surprises, and this helps you with your creativity.
To surprise your brain as part of your creativity enhancement habits:
Take a different route on your way to school or work every day.
Write with your dominant hand.
Try to look for other ways to use everyday objects.
When you have time to spare, don't use your GPS when you travel to a place.
Aspire not to be stagnant in your life.
The most essential things in today's society are ideas.
In this day and age, technology drowns creativity.
Give yourself a chance to be lost in your life.
Optimism, motivation, and creativity are intertwined.
Creativity fosters motivation because you do things that you love and believe in.
Bring ideas to receptive people if you aim to make a difference.
Trust your gut. If it's telling you something, pay attention to what it is.
Have some guidance that doesn't come from experience and comes from unknowing.
Quotes
Creativity isn't just about art. Creativity is in everyone's day-to-day life. – Maria [0:38]
Without ideas, there is no progress. – Maria [3:32]
When we actually have the power to believe and trust our guts, to go with those ideas, and to open up our imagination, miracles can happen.- Maria [4:07]