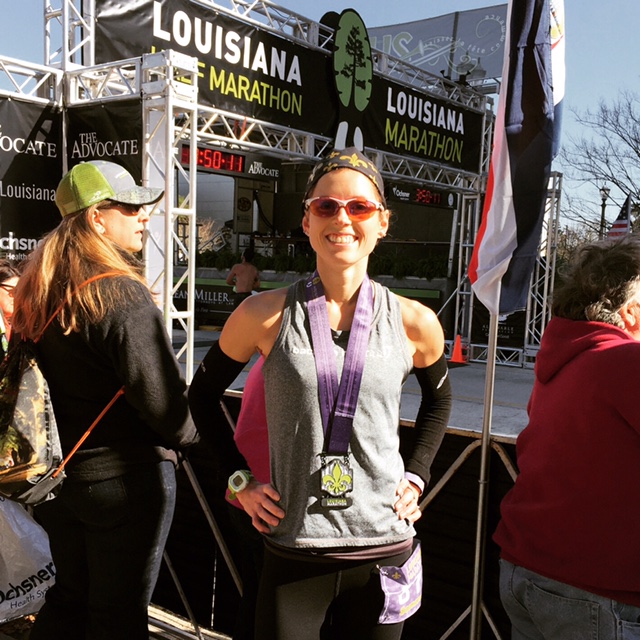 Feel like you're always pushing for more, more, more? Too much of anything, even a workout routine is harmful to your body. Self-care also means letting yourself lay back and relax, not just actively working out. A healthy lifestyle should be a mix of what makes you happy!
In this episode of Girls Gone Healthy, I speak with Samantha Kellgren, a certified health coach who used to be an avid marathon runner but got caught up in some of the extremes and lost her periods. She now helps others find their balance, stop obsessing, and start living. She shares her personal health and fitness journey from obsessive extremes to a balanced lifestyle where she gets to do what is good for her.
Listen in to learn the importance of finding and sticking to healthy habits that are good for you without comparing your progress with others.
Key Takeaways:
How fitness extremities can negatively affect your body in the long run.
How to find new things to enjoy to break the routine of fitness extremes.
Think of what you can cut back on or add to your routine to help you smoothly transition from intense exercising to gentler exercising.
The importance of doing what makes you happy rather than what you feel you should be doing.
Learn to do what is good for you and not expect to get the results of others.
The power of having control in workouts and eating habits you like.
Episode Timeline:
[2:09] Samantha narrates how she fell in love and enjoyed running since college and when it started becoming an issue.
[8:47] How she found and adjusted to new ways that she enjoyed outside of intense running.
[14:57] How to add or reduce activities in your exercising routine to change and find a balance.
[22:50] How Samantha learned and developed healthy eating habits.
[28:58] How to be comfortable doing the workout routines that are workable for you.
Quotes:
"Scaling back is seen like letting go when it can be what you need or what you want."– Samantha [17:53]
"Our bodies are totally different and we have to do what is good for us and not expect to get someone else's results."– Samantha [22:14]
Connect with Samantha!
Website: https://simplywellcoaching.com/
IG: https://www.instagram.com/simplywellcoaching/
Come join our fitness community: https://bit.ly/2PZ2zTC
Don't forget to subscribe so you never miss an episode and please leave a 5 star review if you enjoyed the show!
Samantha is a Health + Mindset Coach with a knack for helping women stop obsessing and start living. She knows how easy it is to get caught up in extremes, and stress over where you want to be and ignore where you are. An avid marathon runner, she lost her period due to the intensity of endurance running, and worked hard to regain her hormone health. She is an IVF mama to a 2.5 year old, a whole other world she has experience with. Certified Health Coach