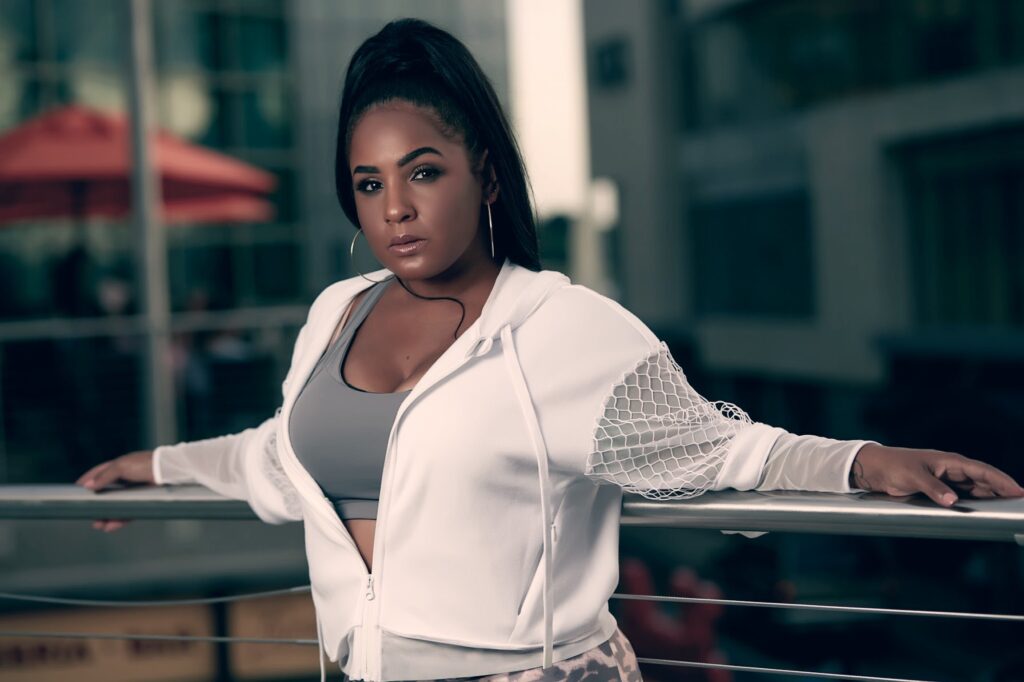 About Eva Rodriguez:
Eva Rodriguez: I'm the host of The Healthy Sexy Strong podcast and a certified integrative nutrition health coach, personal trainer, mindfulness & meditation teacher. I help women who have tried everything end their battle with food and their body so that they can finally live and love their life fully.
My primary focus is on empowering women to heal their relationship with themselves so they can understand how and why that is the foundation of their food, image, and esteem struggles.
I do this through a unique combination of coaching, meditation, journaling, exercising, self-care and intuitive eating so that my clients can learn to step into their power.
Have you been wanting to start meditating but you simply don't know how? Maybe you're scared your noisy head is going to stop you or you're too busy to find the time. Meditation is a great tool that brings awareness to our emotions and you can see the benefits by practicing just a few minutes a day.
In this episode of Girls Gone Healthy, I have Eva of the Healthy Sexy Strong Podcast over to talk about meditation for beginners. Eva is a podcast show host, a certified integrative nutrition health coach, personal trainer, and mindfulness and meditation teacher. She empowers women to heal the relationships with themselves so they can understand why and how that's the foundation of their food image and extreme struggles.
Listen in to learn how meditation helps you control your thoughts and emotions when done with consistency. You will also learn how to start meditating and the type of meditation that is good for you.
Key Takeaways:
• How meditation is a state of awareness that brings about positive feelings and emotions.
• How meditation helps observe, understand, and control your thoughts and feelings in the long term.
• Why you should start with focus meditation and move on to other types of meditation.
• How the love and kindness meditation helps you love and be kind to yourself and then spread it to the world.
• Learn to start meditation by doing whatever makes you feel good in a simple way.
• The importance of consistency with your meditation to make it part of you.
Episode Timeline:
• [2:48] Eva shares her story of how she went from a burned down corporate job to finding healing in mindfulness and meditation.
• [8:42] How to start meditation simply with your breath.
• [14:55] She explains how she does her meditation with intention and without judgment.
• [18:00] Learn about the different types of meditation.
• [21:09] The love and kindness meditation- loving yourself to spread the love to others.
• [23:00] How to start doing meditation with consistency.
Quotes:
• "The point of meditation is not to turn off your thoughts or your feelings or to control anything, you're simply learning to observe them without judgment."– Eva [9:12]
• "Meditation is going to help you focus, and it's going to increase your mental awareness so that you can be more productive, more creative, and more mindful."– Eva [9:39]
• "The only thing that really truly matters when you're meditating is your intention and your willingness to want to do it."– Eva [24:40]
Eva's free meditation quiz: https://www.eva.fit/quiz
Connect with Eva: https://www.instagram.com/itsevarodriguez/
Connect on IG: https://bit.ly/3f5fGxs
Join us on FB: https://bit.ly/2PZ2zTC
PS. Don't forget to subscribe so you never miss an episode and please leave a 5 star review if you enjoyed the show!