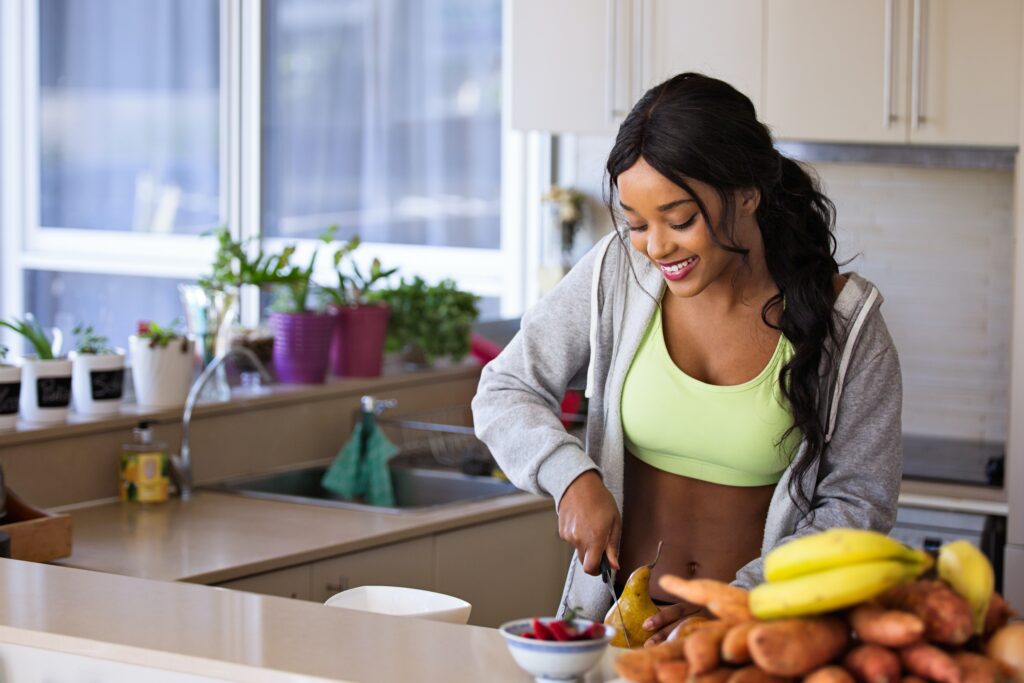 Gut problems are a common problem- sometimes you have it and don't even know. Everyone experiences some level of bloating and digestive discomfort but how do you know if yours is a normal amount?
In this episode of Girls Gone Healthy, I invite Julie over to talk about gut health. Julie is a nurse practitioner and wellness expert specializing in gut health and GI-MAP testing. She educates people on the importance of having a healthy gut and how to beat sugar addiction without sacrificing the foods you love.
Listen in to learn the reasons why your gut might be unhealthy and the steps you need to take to start healing it. You will also learn why swapping processed foods with healthy whole foods is important in ensuring your long-term general health.
Key Takeaways:
The connection between your gut and your immune system and brain.
The role of microbiome in estrogen levels and how not digesting fats can lead to hormonal imbalance.
How the gut leads to the inability to lose weight and skin problems.
How 'bad' food, stress, and medication affects the functionality of your gut and lead to its poor health.
How to improve your gut health with probiotic fiber foods and cutting down on gluten, sugar, and dairy.
Learning how to start the process of simple food swaps as a way to shift to what is good for your gut.
Understanding leaky gas, how it affects your body, and how it can be healed.
The importance of digestive enzymes in helping your gut to digest food and absorb nutrients.
Episode Timeline:
[2:45] Gut microbiome and the importance of balancing the good and bad gut bacteria.
[4:04] Julie narrates her struggles with gut health and how her recovery led her to help others.
[13:32] Julie shares three reasons that lead to poor gut health.
[20:14] The effects of sugar in your gut health- inflammation and feeding off the bad bacteria.
[26:27] Leaky gut/ intestinal permeability- how it happens and can be healed.
[33:50] Julie shares the services she offers to help people improve their gut health.
Quotes:
"It's not about sacrificing the foods that you love; it's just about upgrading the foods that you love." -Julie [19:40]
"Digestive enzymes would be a very easy thing to try that people could get some really good almost immediate results." [32:01]
Find out more about Julie:
https://www.instagram.com/juliedaveynp/
Connect on IG: https://bit.ly/3f5fGxs
Join us on FB: https://bit.ly/2PZ2zTC
PS. Don't forget to subscribe so you never miss an episode and please leave a 5-star review if you enjoyed the show!
Julie Davey is a Nurse Practitioner and wellness expert specializing in gut health, GI-MAP testing and helping you ditch sugar once and for all!  She is also a wellness consultant for Butler Chiropractic and Wellness, graduate professor at Emory University, author, entrepreneur, and business leader. Julie educates others on the importance of having a healthy gut, how to improve your gut health, and how to beat the sugar addiction without sacrificing the foods you love!  She frequently speaks at public training events for the community, wellness professionals, and business leaders. Julie is the co-owner and founder of a Natural Shift and co-host of the podcast Take the Upgrade. She is passionate about helping others discover the root cause of their symptoms, heal naturally, and create daily habits that lead to real progress and lasting change.