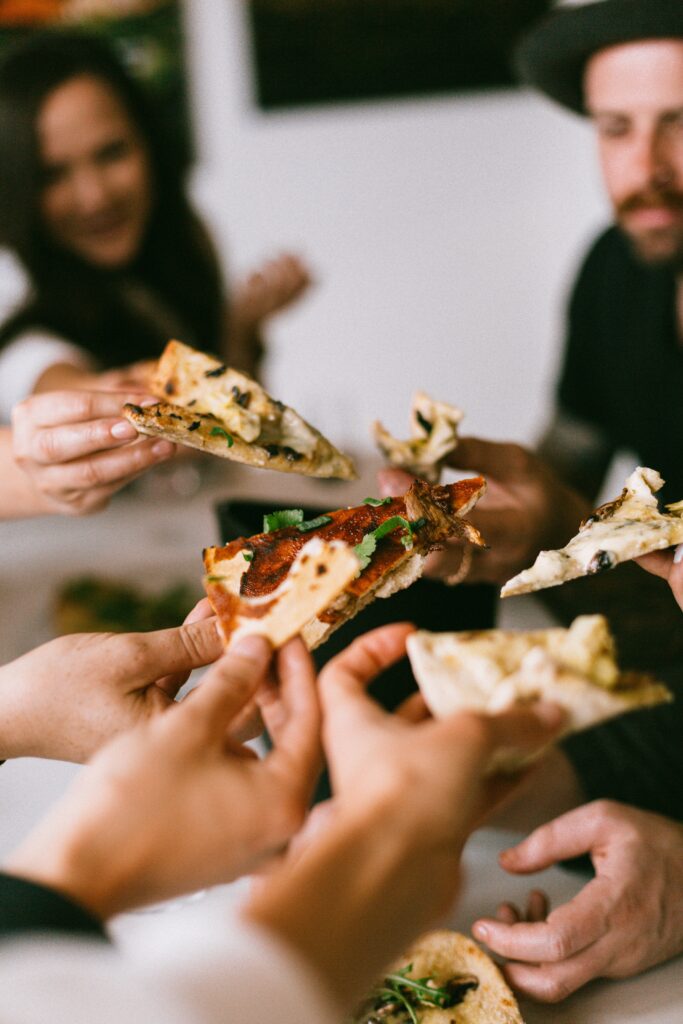 What if I told you, you can can give into your late-night cravings? You can eat the snacks AND not feel guilty. What's your reason for late-night snacking? Is it hunger, bad habits, or just mindlessness? There are many scientific reasons why you always find yourself in the middle of the night searching for snacks. But it all comes down to having health and fitness goals and a plan because there's actually no right or wrong night time snack.
In this episode of Girls Gone Healthy, I have Paige, a retired Division I athlete who is now a registered dietician in central Pennsylvania. She works at a local long-term care facility where she helps residents enjoy food and tailor nutrition plans to meet their medical needs.
Listen in to learn why a heavy snack filled with protein might be a better late-night snack than empty calories that will only leave you hungrier. You will also learn the importance of having goals and a plan to help you manage how you snack.
Key Takeaways:
The importance of having a 'why' to help you make healthier choices to reduce your struggles and be motivated towards good decisions.
How stress and the goings of the day increase your food cravings at night.
Why night time snacking depends on your goals and what's best for you.
Learning to get out of the 'night–time snacking'toxic mindset for long-term health goals.
Eating a late dinner versus snacking at night- choosing what's best for your long-term goals.
The benefits of including proteins and fiber in your late-night snack to make you feel full for longer.
Questions you need to ask yourself to stop snacking at night plus the benefits of starting small in your journey.
Episode Timeline:
[3:39] Paige narrates her journey growing up an athlete which drove her to a dietitian career plus her struggles with fitness.
[9:14] Understanding the science and the reasons behind food cravings at night.
[16:21] Why some people find it easier to eat a late dinner than snacking while others find late-night snacking easier for portion control.
[19:46] Paige names some of the healthy snacks to take at night without ruining any of your goals.
[25:06] The steps to take to stop taking late-night snacks.
Quotes:
"It's not the end of the world if a person snacks at night every now and then."– Paige [14:46]
"Every day is different and it's important to plan accordingly and most importantly listen to your body and how hungry you are."– Paige [19:11]
"If you know you're going to be snacking, and you're hungry, you have to be planning and having a better choice that's going to be more satisfying than those empty calories."– Paige [23:31]
"There's no right or wrong night time snack, it's just got to be something that's in line with your goals."– Paige [24:07]
Reach out to Paige for all your dietitian needs: [email protected]
Come join us on Facebook! https://bit.ly/2PZ2zTC
Don't forget to subscribe so you never miss an episode and please leave a 5-star review if you enjoyed the show!
About Paige Valentik:
Paige Valentik: I am a Registered Dietitian living in central Pennsylvania. For the first 3 years of my career I worked in a local personal training facility where I created the nutrition program and services. I mainly focused on weight management counseling, but my job tasks also entailed speaking in Penn State University classes, teaching middle school classes, creating and implementing habit change programs to name a few. I am not a dietitian at a local long term care facility where I am helping residents enjoy food and tailor nutrition plans to their medical needs. When I'm not working I enjoy being active with my husband and our dog, Charlie!