Learning How to Pivot with Natalie Kraus
In life, pivoting is not having a plan B; it is part of the journey. In this episode, we have Natalie Krus joining me on the show. Natalie had to pivot a million times throughout her career, both as an athlete and afterward.
Natalie suffered a couple of injuries during her athletic times, but that didn't stop her from learning other skills and getting good at them. Natalie is a multi-passionate entrepreneur. She's the Here for More podcast host, certified as a plant-based and holistic nutritionist, yoga instructor, and surfing yoga wellness retreat host.
Natalie will be sharing her athletic journey and how she pivoted after suffering injuries. She will also tell us about her life after sports.
Listen in to this amazing conversation.
Key Takeaways from the Episode:
Injuries are not the end of the road. Learn a new skill and get better at it than everyone else
There is always more to life than our titles, and the checkboxes are given to us by our society
Quitting is not always the option. Always find a way of pivoting
Episode Timeline:
[02:18] Natalie's background as an athlete
[04:45] How Natalie dealt with injuries
[10:43] Natalie's transition to yoga
[12:29] Natalie's podcast: Here for more
[16:04] Natalie's advice to people who are feeling like they want to be more
[20:19] How Natalie shifted to being plant-based and very ecofriendly, and environmentally friendly
Quotes from the Episode: 
"We're not just that title on our resume, or the boxes society gives us to check off on all the different forms." [14:14]
"It doesn't have to be this one way to get you where you want to be." [22:50]
"There's no life manual. There's no syllabus, there's no scorecard. You can do it however you want to do it. And it doesn't have to make sense to other people. It doesn't even have to make sense at first to you." [24:21]
About Natalie Kraus: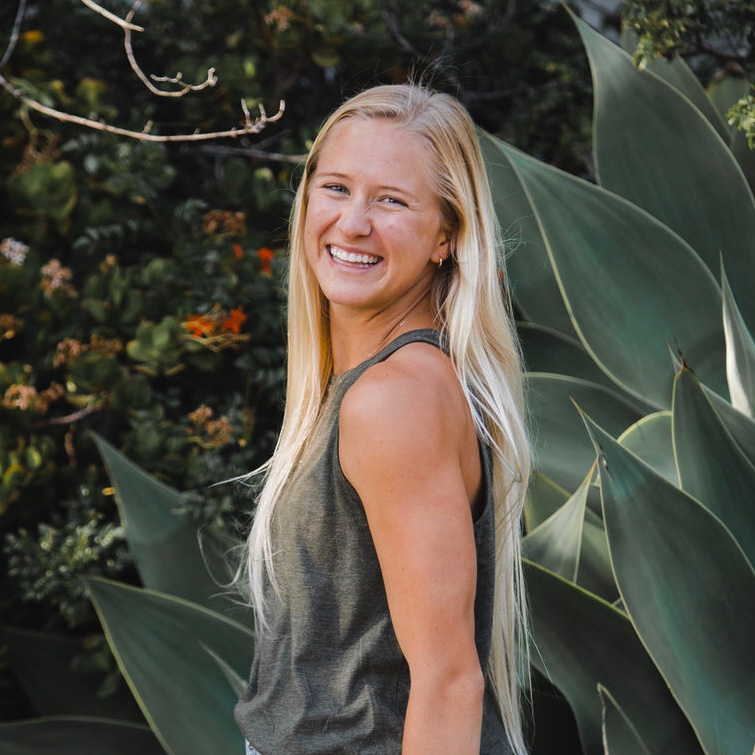 Natalie is what some might call a multi-passionate, or multi-hyphenate, entrepreneur. She's the host & producer of Here For More Podcast, certified in plant-based and holistic nutrition, a yoga instructor, and a surf & yoga wellness retreat co-host (alongside her husband!).
As someone who struggled to find a path she was passionate about, her goal is to help eco-conscious creators recognize that they are so much more than the title on their resume. Through inspiring interviews and educational topics, Here For More Podcast is helping entrepreneurs live more fulfilling lives, while encouraging environmental awareness.
Connect with Natalie Kraus:
Instagram: https://www.instagram.com/nataliejkraus/
Podcast: https://www.hereformorepodcast.com/
Swell Sols Retreats: https://www.swellsolretreats.com/